May 2021
Seek, Serve, Celebrate!

Pauline Sexton, HS Vice President

As I write this article, many of us are wrapping up the school year.  This merry month of May always makes me feel a bit like a crash dummy hurtling at top speed toward a brick wall, where the journey will abruptly end, and I only hope the seat belt holds!  It always does… end-of-the-year ceremonies full of emotion, parties and celebrations, clean-up, goal-setting, closure, and even in the chaos and exhaustion, music is made.  Even in this most challenging of years for choral music, there is the strong feeling of accomplishment and hope. We keep saying "yes."

The TCDA Board and all those who are volunteering their time and talents to our organization continue to say "yes."  Whether it's an in-person experience you seek, or if a virtual option is your choice, we urge you to register for the 2021 TCDA Summer Convention today.  Either option will provide you with professional development, inspiration, and recharge just when you need it and leave you excited and open to the possibilities of a brand new year and season of music-making.

You will find all of the amazing sessions, performances, opportunities to read music and connect with each other that you have come to expect.  I am extremely proud of the sessions being presented in the High School Division, and I urge you to take a look at all of this year's offerings.  The sessions and workshops being presented by our Texas colleagues are timely, smart and inspiring, including helpful sessions for small schools and programs that find themselves in "building mode."

I'm especially excited to introduce many of you to G. Phillip Shoultz, III, Associate Conductor and Director of Learning and Engagement of VocalEssence and faculty member in the Graduate Music Education Program at the University of St. Thomas.  He will provide a wonderful series of sessions: "Building Up a New World: Catalysts for Change"  which will help us cultivate the relationships in deep and meaningful ways that reflect our "whys," then follow up in his second session with Pedagogy and Practice, and finally "Room for More" in which he will discuss "tools to develop artistry" and "create a space for courageous singing that seeks to bridge across difference."

That "convention is coming" anticipation, that feeling of excitement and hope for the new year to come is right around the corner.  Please vote for your new leadership, look for opportunities to contribute and help your organization grow, and learn about all of the ways TCDA serves, seeks, and celebrates.  Say "yes" to your TCDA Convention experience!


---
 
TCDA is happy to announce this year's summer convention will be hosted in San Antonio, July 22nd-24th, with options for members to attend workshops and reading sessions in-person and online.  Click on the above image for links to registration, a tentative convention schedule and hotel reservations.
Registration is available to members and out-of-state attendees at the following rates and includes digital access to all reading session packets via the ePrintGo app from JW Pepper:
    •    Active Members/Associate Members - $140*
    •    Out of State Attendees - $140*
    •    Retired Members - $50
    •    Student Members- $25
*Pre-registration will close at midnight, July 1st. After July 1st, rates for Active Members, Associate Members, and OOS Attendees will increase to $160.
Attendees that wish to purchase printed reading packets may do so through June 15th at the following rates:
    •    Reading Packets for Up to Two Divisions - $25 (four booklets)
    •    All Conference Reading Packets - $50 (eight booklets)
Note: Printed reading packets are only available for in-person attendees. Shipping will not be provided.
Due to increased safety protocols and social distancing guidelines that will be in place for our convention, guest badges will not be available for purchase this year.  Childcare will not be available this year as well.
Please look for more detailed information about registration, safety protocols, and other convention offerings to be released within the next week.
We can't wait to see you!
---
Have you voted yet?  Please review the candidates for the TCDA Board of Directors and vote.  Click on the VOTE button
High School VP Candidates:  Ryan Forkner and Michael Zook
Middle School VP Candidates:  Jennie Crawford, Audrey de la Cruz, Tommie Trinh
Secretary:  Nick Likos and Mason Barlow
---
TCDA NEEDS YOU!
TCDA is a robust and growing organization.  We are always in need of people that would love to serve in just about any capacity.  Please see the Leadership Volunteer Form and let us hear from you.
---
Your voice, your support is IMPORTANT
Please register your support of Fine Arts in public education by joining the effort to preserve Fine Arts in Texas schools, https://www.txartsed.org/join-us.  The newly formed Texas Arts Education Campaign is working with the Texas Legislature to inform, encourage and support lawmakers to ensure Fine Arts education remains strong in Texas.
---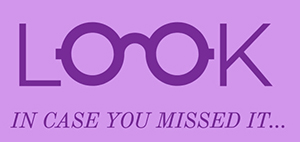 Last Month's Choral Notes can be found HERE.  Topics included:
Convention Announcement and how TCDA will accommodate CDC guidelines

Placements for 2021 Elementary Honor Choir and 2021 MS/JH All-State Choir
Award Nominations
---
TCDA has a free job board!

Directors: Browse Available Job Postings on our searchable Job Board.
Employers: Post full-time and part-time opportunities for music educators, church and community ensemble conductors and musicians.