2020 MS/JH All-State Choir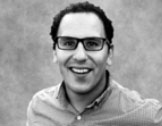 Daniel Gutierrez, Head Choir Director at Nixa High School and Junior High
2020 TCDA MS/JH All-State Choir
We are pleased to announce the 2020 MS/JH All-State Choir, under the direction of Daniel Gutierrez.  The MS/JH All-State Choir will be part of the 2020 TCDA Convention in San Antonio, TX July 23-25, 2020. This auditioned group will be comprised of approximately 230 singers who are currently in grades 7 & 8. Students selected to this choir will be expected to arrive mentally and musically prepared for rehearsals beginning on Thursday afternoon, July 23. The 2.5 musical and fun filled days will conclude with a concert performance on Saturday afternoon, July 25 for over 1,000 choral directors, families and guests. This is a once in a lifetime opportunity to work with the fantastic master teacher, Daniel Gutierrez.
COST & EXPENSES
Choir members are responsible for all expenses associated with the All-State Choir. This includes the $15 audition fee, and if selected, the $75 registration fee, transportation, hotels and meals while in San Antonio.  If selected, it is understood that the student is expected to commit to the event. In addition, chaperones will be expected to be near the rehearsal site at all times and are expected to meet their children for lunch and at the end of the final rehearsal each day. The non-refundable $75 registration fee is due on or before, May 15, 2020. This fee covers organizational expenses, an official TCDA All-State Choir t-shirt, backpack, water bottle, the music packet and  access to rehearsal recordings.
SCHEDULE
Thursday, July 23, 2020 - Early afternoon registration & afternoon section rehearsals
Friday, July 24, 2020 - morning/afternoon rehearsals
Saturday, July 25, 2020 - morning rehearsals & late afternoon concert.
Registration and rehearsals will be held in the Henry B. Gonzalez Convention Center.  Students will be released to parents & chaperones immediately following the concert on Saturday.
AUDITION & APPLICATION
Current TCDA members may submit as many students as they'd like into this process.  Each candidate must submit an application, online credit card payment and audition through our website. Auditions will open on Feb. 1, 2020. All auditions must be mp3 files and submitted online. If you wish to pay by cash/check, you may separately submit the non-refundable $15 application fee, per student, to the address below.  Checks should be made payable to TCDA with the student's full name in the memo line.
For questions: 512-474-2801         Email:   tcdaallstate@tcda.net
IMPORTANT DATES
Online audition opens……………………….….February 1, 2020
Payment postmark deadline...……............….March 16, 2020
Online audition closes………………..…………..March 22, 2020
Notification of acceptance…………….……..…….April 17, 2020
    If singer is selected…..
Registration fee due………………………………...May 15, 2020
Music/registration packets sent………………….….......late May
Registration/rehearsals begin………………...…....July 23, 2020
MS/JH All-State Choir Concert………...………......July 25, 2020