Choral Notes March 2020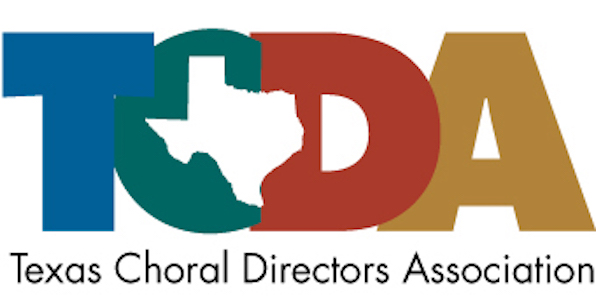 TCDA's response to COVID-19 Situation
We at TCDA recognize that all of our members are currently being impacted by the Covid-19 pandemic and continue to monitor its effects on our members. As the situation is evolving daily we also continue to monitor and adjust the response of TCDA. Please see the recent President's address with information to help support our singers and a link to a Remote Learning Resources page that we continue to update. (https://www.tcda.net/articles/covid-19-resources)
We have begun to receive questions regarding our summer convention in San Antonio. While we are hopeful that by late July we will all be returning to a state of normalcy and the convention can proceed as planned, we also recognize that the decision to move forward is not ours alone, but also depends on the guidance of local, state, and federal governments. We will continue to work in cooperation with the civil authorities to make a decision that supports the well-being, safety, and protection of all of the attendees of the convention. 
In fairness to our members, vendors, and other attendees of the convention we will not wait indefinitely to make a decision regarding the summer convention. We are currently reviewing all contracts associated with the convention and developing a timeline for decision making that allows us to give time to see how the situation develops and protects TCDA and its members equally. We intend to communicate a final decision well before the early registration deadline and are working on a refund policy that is equitable to everyone if that becomes necessary. 
In the interim, we know many are struggling to complete student auditions for the Elementary Honor Choir and MS/JH All-State Choir with the many school closures statewide. We have extended audition deadlines to April 12 and are developing resources to assist you in preparing student auditions during school closures. We will continue to work with directors to complete these auditions and will remain as flexible as possible. Rest assured that in the event we cannot go forward with convention TCDA will apply a consistent refund policy for all events, if this becomes necessary.
The current situation is unprecedented and therefore unknown. The ingenuity and creativity of our membership is evident as directors across the state work to support their singers throughout this crisis. TCDA is committed to supporting our directors, ensembles, and singers as we navigate through the unknown. Do not hesitate to reach out to the TCDA office or any board member for assistance.
---
Voting
TCDA wil have two ballots for your consideration this year. One for new members of the Board of Directors, as usual and another one for changes to the TCDA Bylaws.
Please review both issues and be prepared when voting opens on May 1.
---
TCDA Emily Crocker Emerging Composition Competition
 In partnership with Emily Crocker and Hal Leonard, TCDA is delighted to announce the Emily Crocker Emerging Composition Competition.  Eligibility, guidelines and details are available HERE.  We will begin accepting applications on May 1, 2020 with a deadline of December 31, 2020.
---

Upcoming Deadlines
Elem Honor Choir and MS/JH All-State Choir Auditions - Aptil 12
Scholarship Applications - March 31
Award Nominations - May 15
---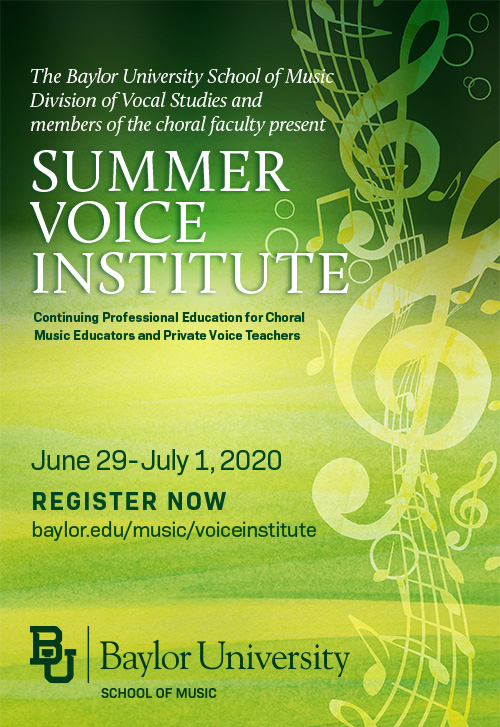 ---
2021 Directors Chorus European Tour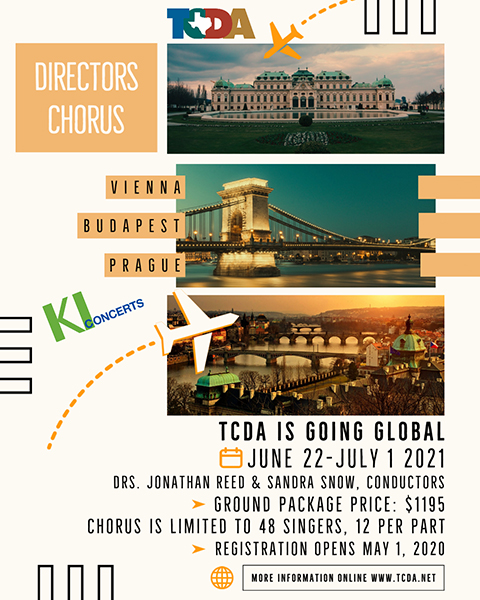 LUDUS Partnership

This is a FREE service to you that allows you to sell tickets for events (shows, choir banquet, fundraising events) or even as a portal to collect choir fees electronically. If you are a new user and select TCDA as your affiliation LUDUS will return a significant portion of their proceeds to TCDA. It is a fantastic tool! Check it out at www.ludus.com
TCDA supports the international copyright laws for music publications and all directors should be aware of these laws regarding permission to use, copy, perform, etc...music that is protected under these laws.  We encourage all directors to be mindful and follow copyright laws.
TCDA Board of Directors 2019 - 2020
President - Thomas Rinn, Grapevine-Colleyville ISD
Past President -  Pam Elrod Huffman, Southern Methodist University
Vice President, College/Community - Randy Hooper, Texas A&M Commerce
Vice President, HS - Pauline Sexton, Grapevine-Colleyville ISD
Vice President, MS/JH - Clinton Hardy, Keller ISD
Vice President, Elem - Katy Flowers, Midway ISD
Vice President, Church - Robert Stovall, First United Methodist Church Fort Worth
Secretary/Treasurer - Eric Cooley, Burleson ISD
Executive Director - Sharon Lott
Member Services Coordinator - Tiffany Russell
Copyright © 2019

Texas Choral Directors Association

, All rights reserved.
 

This email was sent by:
Texas Choral Directors Association
7900 Centre Park Drive, Suite A
Austin, TX, 78754

 

You have received this email because you are a member or existing contact of Texas Choral Directors Association, a membership organization powered by SilkStart. update notification preferences unsubscribe from this list