Choral Notes February 2020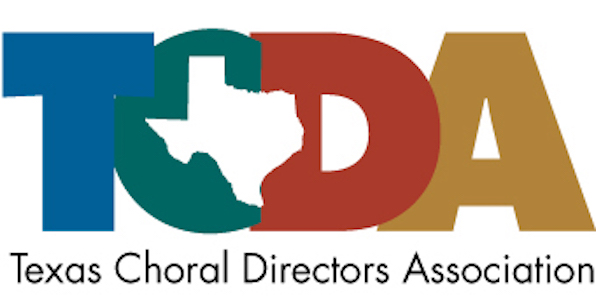 TCDA Summer Convention News
Summer Convention Housing is open now.  Make your reservations HERE.
Early Convention Registration will open on Monday, February 24.  Please note a new approach to the registration process outlined below. 
New Music Reading Packets
As we piloted at the 2019 convention, new music will continue to be offered via the publishers. After experimenting with this last year and listening to feedback we are working with the publishers to better market these sessions to the intended market/division, but keeping in mind that many publishers offer a broad spectrum of music suitable to varied divisions of our organization. Publishers will provide reading packets in their chosen form (books, octavos, or digitally) to those attending the session. TCDA will publish the titles and voicings of each of these sessions in advance (in guidebook) to help the membership determine which sessions best fit their needs during the convention. All new music reading packets are available to all members, first come, first serve at the doors of the reading session. 
Tried and Proven Reading Packets
Each division of TCDA (College/Community, Church, Elementary, MS/JH, HS) will offer tried and proven reading packets catered to that division. With your early registration you will receive the reading packets for your primary division. Realizing that a large portion of our membership works in multiple divisions, with your standard registration you will also have the option of selecting the reading packets of a secondary division included in your registration. For 2020 this means you will pre-select two of the divisions below and receive these packets at registration for the convention. If you desire all of the tried and proven packets offered at the convention you may choose the premium registration for a slightly higher fee. 
These changes will allow TCDA to offer as much content as possible to the membership in a financially sustainable way. Please note that in order to guarantee that you receive the music packets that you desire, you must register by the early registration deadline. Onsite registration will include up to two division tried and proven reading packets as available. 
We hope that these changes will meet the needs of our members. We will continue to monitor feedback and adjust this process as needed as we perfect this process. 
2020 TCDA Tried and Proven Reading Sessions
Other music packets available to all attendees at the door of the
session: 
My Story in Song - Elaine Hagenberg
Advanced MS / Developing HS Tried & Proven (curated by HS and MS Vice-Presidents) - College Student Conductors 
14 (and still growing) Publisher presented New Music Reading Sessions
---

Upcoming Deadlines
Elem Honor Choir and MS/JH All-State Choir Auditions - March 22
Scholarship Applications - March 31
Award Nominations - May 15
---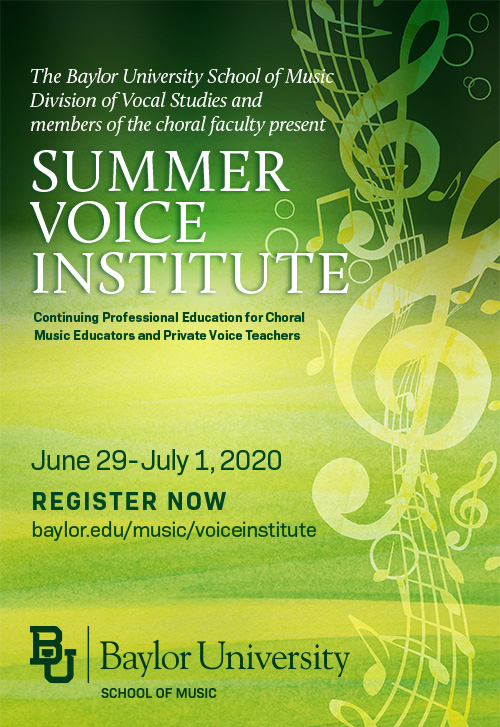 ---
2021 Directors Chorus European Tour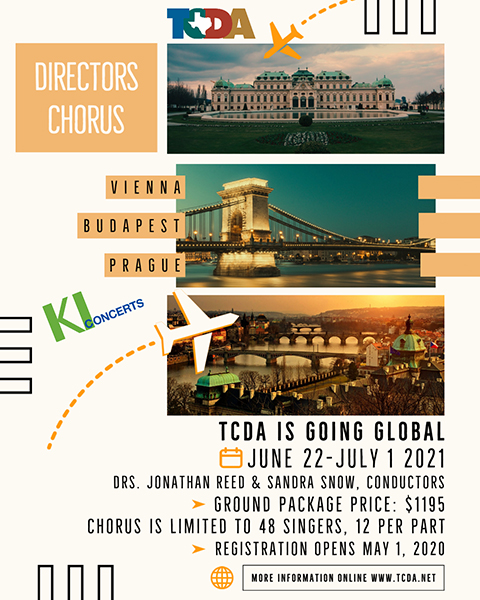 LUDUS Partnership

This is a FREE service to you that allows you to sell tickets for events (shows, choir banquet, fundraising events) or even as a portal to collect choir fees electronically. If you are a new user and select TCDA as your affiliation LUDUS will return a significant portion of their proceeds to TCDA. It is a fantastic tool! Check it out at www.ludus.com
TCDA supports the international copyright laws for music publications and all directors should be aware of these laws regarding permission to use, copy, perform, etc...music that is protected under these laws.  We encourage all directors to be mindful and follow copyright laws.
TCDA Board of Directors 2019 - 2020
President - Thomas Rinn, Grapevine-Colleyville ISD
Past President -  Pam Elrod Huffman, Southern Methodist University
Vice President, College/Community - Randy Hooper, Texas A&M Commerce
Vice President, HS - Pauline Sexton, Grapevine-Colleyville ISD
Vice President, MS/JH - Clinton Hardy, Keller ISD
Vice President, Elem - Katy Flowers, Midway ISD
Vice President, Church - Robert Stovall, First United Methodist Church Fort Worth
Secretary/Treasurer - Eric Cooley, Burleson ISD
Executive Director - Sharon Lott
Member Services Coordinator - Tiffany Russell
Copyright © 2019

Texas Choral Directors Association

, All rights reserved.
 

This email was sent by:
Texas Choral Directors Association
7900 Centre Park Drive, Suite A
Austin, TX, 78754

 

You have received this email because you are a member or existing contact of Texas Choral Directors Association, a membership organization powered by SilkStart. update notification preferences unsubscribe from this list