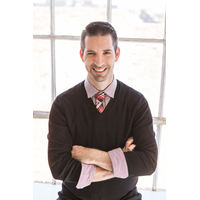 As the academic year comes to a close, many TCDA members are now engaged in planning for the future. It is essential that we engage in conversations about the future of choral music in Texas. We must do so realizing that we are conductors, teachers, and musicians, not scientists. We must advocate for our programs and continue to share with all stakeholders that the academic, social-emotional learning, community engagement, and aesthetic experience associated with participation in choral music is essential in education, communities, and places of worship. TCDA recognizes that participation in any group activity including any form of collaborative education, athletic groups, social gatherings, group worship, and participating in music ensembles poses risks. The information provided in this article is designed to give some perspective to arguments being presented concerning plans to continue singing and offer resources to our members as they work to mitigate those risks for their singers.
As is the case with everything surrounding COVID-19, there is no definitive research concerning the risk or safety of singing as opposed to any other group activity. Several non-research based news articles have led to some speculation concerning singing. Further, valid assumptions cannot and should not be drawn from anecdotal reports. There is a great deal of empirical research in progress worldwide that seeks more definitive solutions.
The primary source of information in the United States that has led to concern around singing was an article published in The Los Angeles Times on March 29, 2020 entitled, "A choir decided to go ahead with rehearsal. Now dozens of members have COVID-19 and two are dead," which provides information surrounding a choral rehearsal in early March, before lock-down began in Skagit County Washington. The official report following the investigation from the CDC illustrates several important points:
Choir members attended rehearsal while presenting COVID-19 symptoms.

No physical distancing measures were implemented in this rehearsal, singers were seated within 6-10 inches of each other.

Other activities including the sharing of food and equipment occurred during the rehearsal.
Because of the multiple confounding variables and the lack of controls, there was no conclusive evidence that singing led to the spread of the virus.
Additional concerns about singing have been centered around assertions that singing emits more aerosols than regular speech. While this assertion is supported in some contexts (Asadi 2019), the authors of the World Health Organization report from March 29, 2020 observed that "According to current evidence, COVID-19 virus is primarily transmitted between people through respiratory droplets and contact routes. In an analysis of 75,465 COVID-19 cases in China, airborne transmission was not reported" (World Health Organization 2020). Research concerning the ability of the COVID-19 virus to spread via aerosols that are expelled and remain in the air from breathing, talking, singing, and other activities is still ongoing and inconclusive. Simply stated, there is much that is yet unknown about aerosols, their expulsion, and which tasks are considered more or less dangerous.
Furthermore, in a recent study Kähler & Hain asserted that in the case of the professional singer, "experiments showed that at a distance of around 0.5 m, almost no air movement can be detected, regardless of how loud the sound was and what pitch was sung. It is therefore unlikely that the virus could spread beyond this limit via the airflow created during singing."
Research is active worldwide with several important studies specifically pertaining to choral singing and COVID-19 in progress. Thus far, the following commonalities have surfaced:
Coronavirus is spread via large droplets, but the risk of transmission can be greatly reduced with physical distancing.

Singing is not known to spread the virus at rates different than loud talking, heavy breathing, coughing, etc.

It is generally agreed that the danger of infection can be reduced in indoor spaces by physically distancing 6-10 feet between singers; in outdoor spaces, this distance can be reduced to 5 feet.

Ventilation issues also impact "clearing the air," and it is recommended that systems be cleaned with frequency.
Additionally, almost all research at this point is inconclusive, in-progress, or awaiting peer review. Very little can be considered definitive. Choral directors are not scientists; neither do we purport to be able to offer definitive safety recommendations at this time, yet, many of us are being called upon to take those very actions. For those making decisions about choral singing in school, community choirs, and places of worship, it is important to stay aware of current research. We urge all to continue to read, vet articles for good science, and share the appropriate information with those making decisions about our future, while also increasing awareness that sharing speculative, or opinion-based news articles on social media or other outlets can be more harmful to our students' future.
We understand that many of you are working with administrations to plan for Fall. TCDA will continue to monitor research and share the findings of these studies as they become available. ACDA is currently producing a document that will provide suggestions and resources for navigating the start to the new academic year. There are several Texans on that committee. The expected release date is June 15 and we will share this report immediately to TCDA members. In addition, ACDA is assisting in the funding of a long term, multi-part study on the spread of Covid-19 in ensemble singing and playing.

We also encourage you to use the resources provided by ACDA, TMEA, NAFME, and others to continue to advocate for your programs and stress the essential nature of both the academic and social-emotional learning that occurs in choir. We are in the process of updating our COVID-19 resources page and will continue to share research and resources to assist our members as they develop.
---