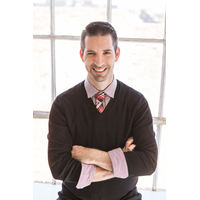 In this unprecedented situation, Texas Choral Directors find themselves facing a variety of new challenges. Many directors are looking for resources to provide remote learning, broadcast worship services remotely, and simply provide support to singers in their ensembles. TCDA will continue to update this page with resources as they come available to assist our members with the evolving challenges we face.
A hallmark of the choral ensemble is the community and support which it provides. We have long lived the mantra of "take care of the singer and the rest will take care of itself". Now more than ever, we must keep this in mind and use our art as a vessel for community and healing.
As you work to make plans for the coming weeks please consider the following:
Keep the guidance of our civil authorities in mind
While both we and our singers crave the social aspect of choral singing we must do our part to limit social activity. Group gatherings for rehearsal, worship, or performance, even small groups, are contrary to the goal of limiting the spread of the virus.
Be aware of your institution's guidelines regarding online services
While many companies are providing great online resources for student use, please note that most schools have specific requirements in regard to student privacy and you may be breaking policy by having students sign up for individual accounts.
Consider your contracted employees
As choral directors, we employ accompanists, section leaders, voice teachers, and other professionals that support our programs. As you make plans for remote learning consider ways that you can use these employees and allow them to earn some income.
Take care of your singers first
The contest, concert, or other major events that you are trying to prepare for may not be going to happen. These are all small things in the big scheme of what we do for our ensembles. Overwhelming students with online work from our ensembles when they are also trying to make a major life adjustment of being isolated and trying to complete schoolwork independently is not productive. In every decision you make, take care of your singers first and the rest will come.
Please visit our resources for remote learning page at https://www.tcda.net/cpages/covid-19
---