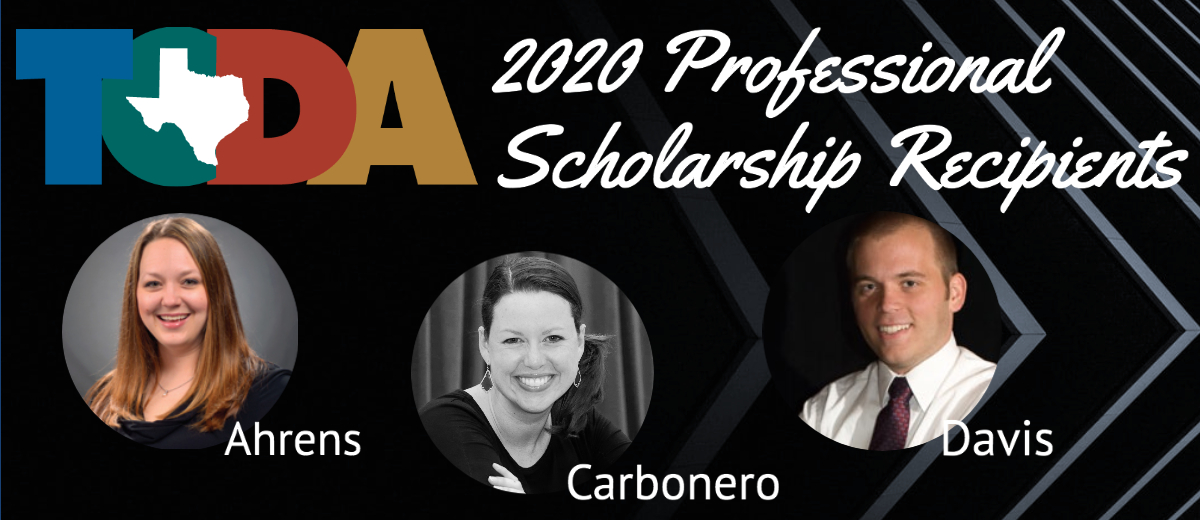 TCDA is proud to support our membership through the distribution of scholarship awards. Because of the generous support of members and our business partners, we are able to award approximately $17,500 in undergraduate and professional scholarships this year.
TCDA would like to congratulate the following individuals on being selected to receive one of this year's Professional Scholarships:
*Kimberley Ahrens - Abbott IPCO Professional Scholarship
*Haley Carbonero - Gandy Ink Professional Scholarship
*Wesley Davis - Jim & Glenda Casey Scholarship
We wish them all of the best as they continue their studies in choral and vocal music.
—
Learn more or donate to one of the many scholarship funds by clicking the link below
New Scholarships
—
Professional Scholarship Awards were originally announced during the Second General Session of TCDA's Virtual Summer Convention on July 24th, 2020.
---